The Jumpsuit
Skydivers and nascar drivers seem like an unlikely source for fashion inspiration, but here we have the Jumpsuit. The original one-piece extraordinaire was created to provide insulation for skydivers during high altitudes, and was later used for other daring careers (i.e. austronauts, cooking meth breaking bad style, etc) prior to making it's way into your average home.
Today, the modern jumpsuit has become quite the fashion staple. Once you get over the fact that you'll be in a public bathroom stall with the upper half of your body exposed, it is easy to see why Jumpsuits are extremely convenient when curating a capsule wardrobe.
I generally give myself a limit of three articles of clothing (not counting shoes and accessories) when getting dressed every day. This drastically reduces the amount of time it takes for me to put an outfit together – I haven't quite mastered the art or layering and I honestly don't care much for the look of wearing 4 tops at one time with very few exceptions. This is where the convenience of a jumpsuit comes in: You have your pants. You have your top. You're done.
When I made the transition to slow fashion, my first mission was to curate a few key pieces that would be my go-to from day to day. That is how I stumbled upon the Lou Jumpsuit by YSTR – An innovative brand, offering cut-to-order styles that are carefully designed, and meticulously perfected right here in LA. I placed my order online, while I was still living in NY, and had it shipped to my new address in LA, because I wanted to have a housewarming gift waiting for me when I arrived and a fruitcake just wasn't going to cut it.
Here is a checklist of things I was searching for in my brand new Jumpsuit.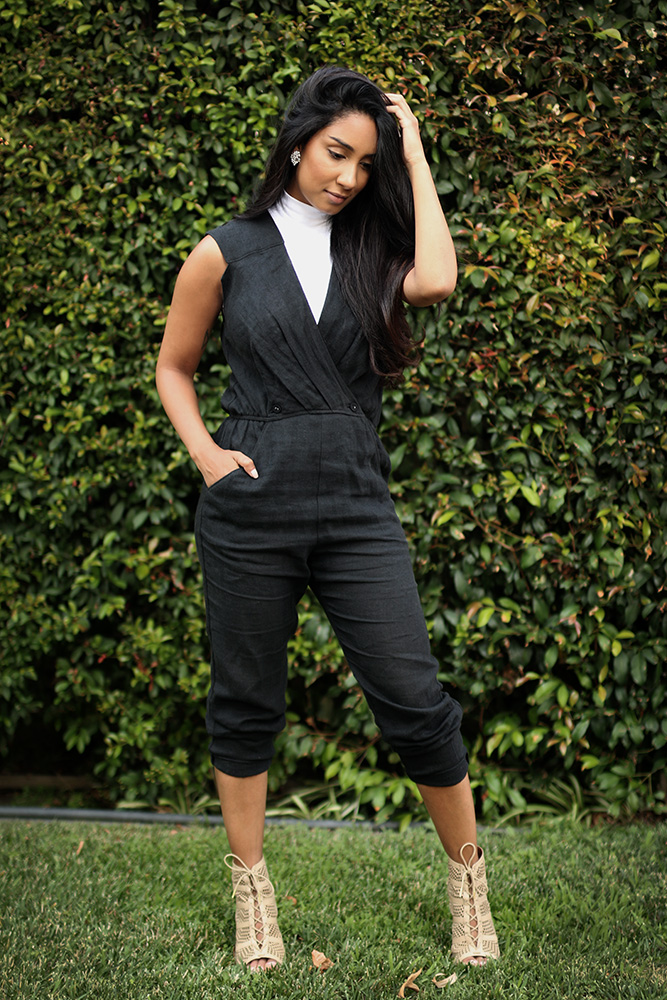 1. Trans-seasonal fabric:
Despite popular belief, LA isn't always warm and sunny. While temperature generally never drops below freezing point, early mornings and nights are quite chilly. Linen, while usually reserved for Summer, seemed quite fitting for this piece. Its light, and breathable enough to keep you cool in the summer, however YSTR mastered the perfect in-between thickness to make this Jumpsuit still functional in 50something degree weather. Throw on a turtleneck (under or over) and done. Linen is also a quick drying fabric, so if you live in an area with high humidity (i.e. New York) I definitely recommend investing in a few durable linen pieces such as this one.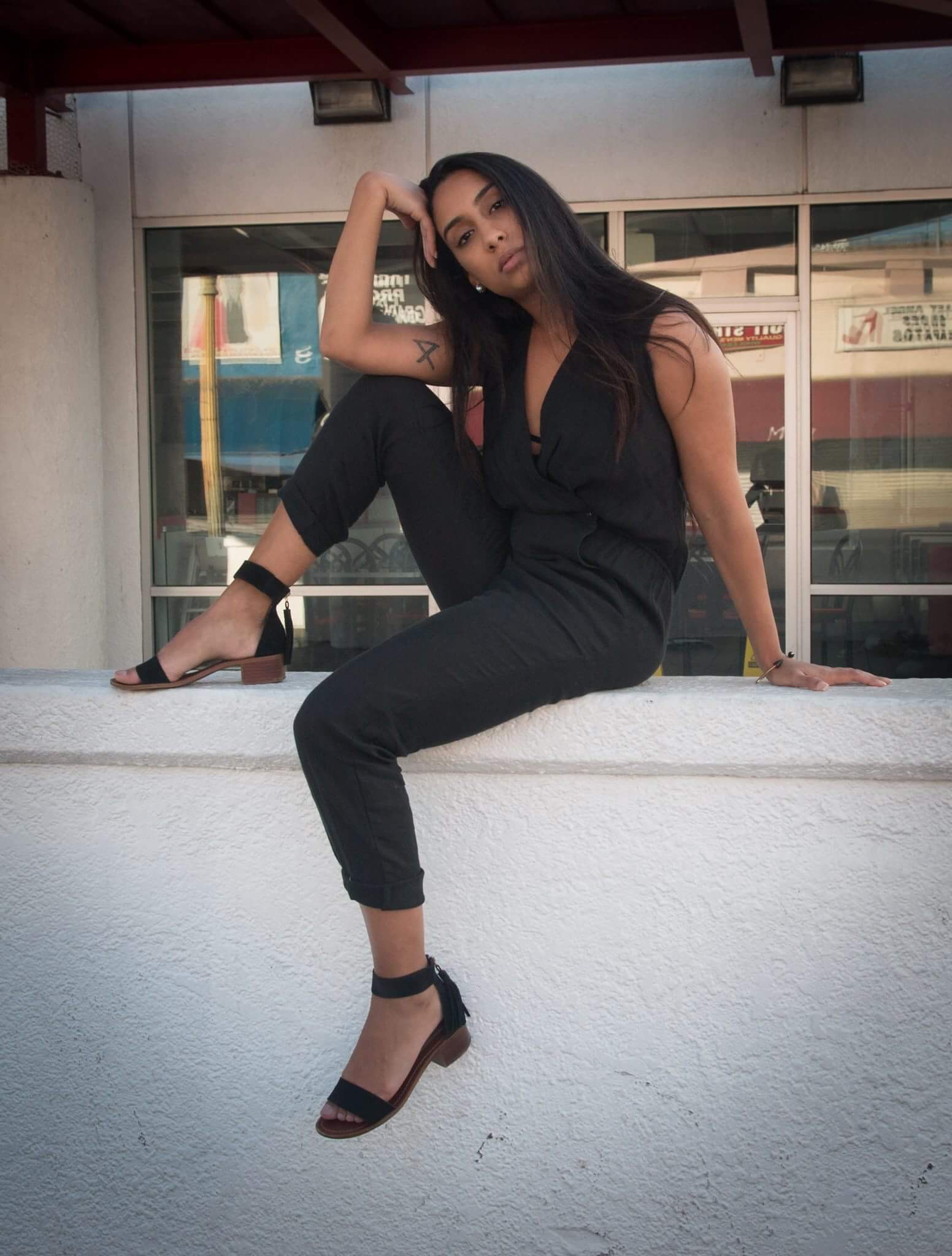 1. Versatility
A friend I met in NY once responded to one of my IG stories, noting that my style had become a bit more casual with my LA move. Eh. I'd say it's only 10% more casual, and mainly because I've become more active and can keep dress shoes in my car for emergency outings (Subway cars do not offer this accommodation). The Lou Jumpsuit has the perfect blend of comfort and luxury. It offers a tailored look, making it easy to pair with heels and a red lip for a fun night out. Alternatively you can wear a pair of canvas shoes or flat sandals for a chill day walking around downtown.
The color is also quite neutral, making accessorizing a breeze.
(Photo by Sandra Emmeline)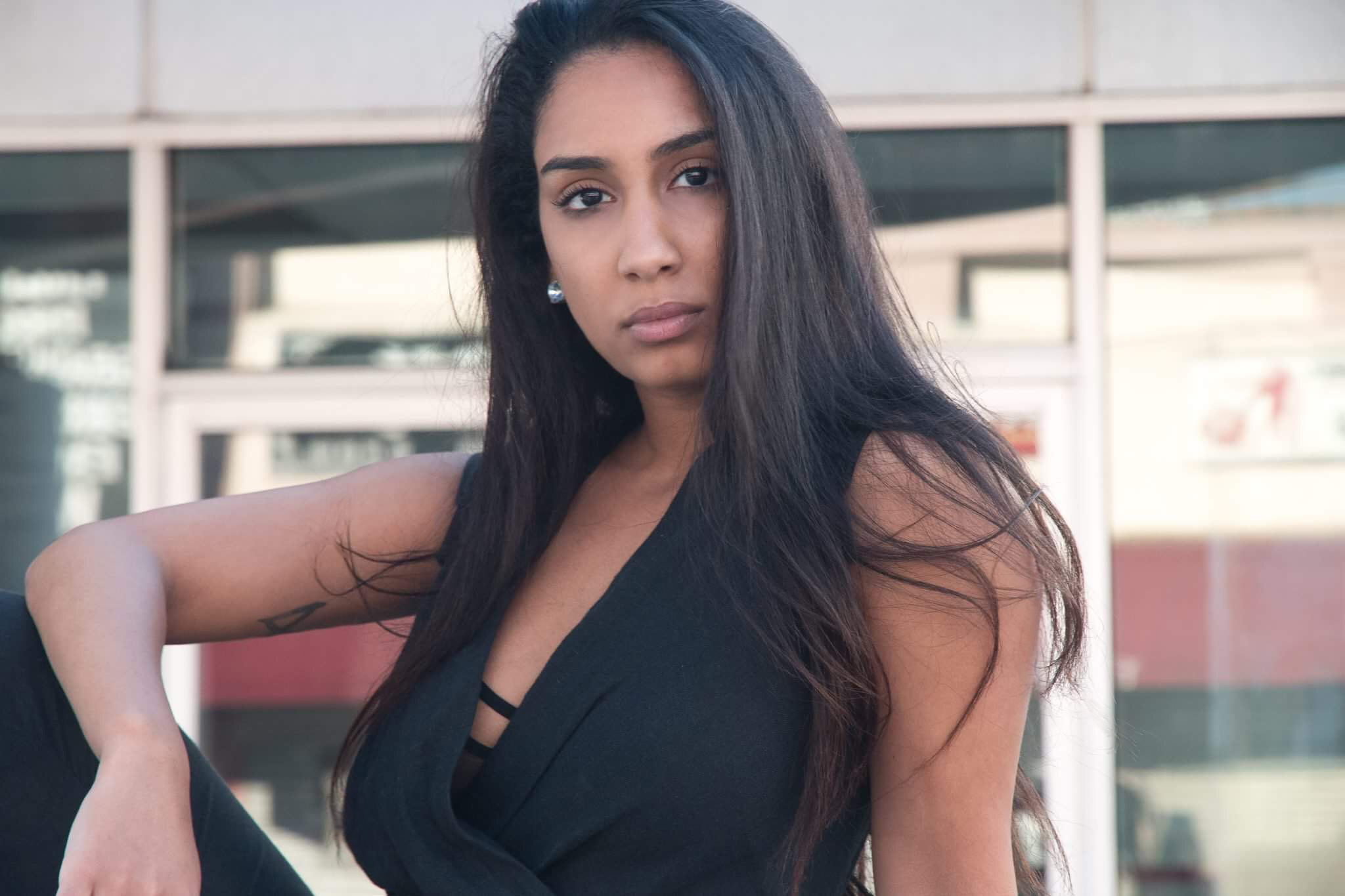 1. Relaxed Fit
This is truly where the brand's specialty lies. Every YSTR garment is re-fitted multiple times prior to going live on their site. This is super essential for a minimal waste brand to perfect that way when the article is produced in multiple quantities they can be confident in the masterpiece they're sharing with their consumers. I'm often left choosing between one pieces that fit comfortably around the waist, but too loose around the hips and tight around the bust. This wasn't a necessary compromise with the Lou jumpsuit since the top half isn't constricting, and the V-neck allows me to style it with a cool bra that doubles as an accessory. The pants are also cuffed, making it easy to roll up and wear slightly (or very) cropped for those of you that are blessed with legs for days. Even though it isn't a super form fitting jumpsuit, the way it is structured and cut gives it a clean and tailored look.
(Photo by Sandra Emmeline)
I was lucky enough to grab the Lou Jumpsuit before it sold out, however YSTR has quite a few one-pieces I have been eyeing. You can find them here. (If you hurry now, they also have a brand new Jumpsuit available for their September capsule if you join the YSTR Club)
Interested in viewing more Ethical/Sustainable jumpsuits for inspiration? Follow my Pinterest Board where I collect beautiful jumpsuit inspo from brands like Reformation, Mara Hoffman, Amour Vert and more!